"HOLY COW – WHERE'S THE PARTY?"
That was the question we received from multiple people last week while checking out with shopping carts full of pies and wine to give away to our clients. This is a traditional dating back many decades in my family that I pass along to my sales teams…and for good reason – it works! Why? Because I was the only person in Costco that day with this idea and as David Ogilvy, one of the greatest advertising minds of our time famously suggested: "Study the methods of your competitors and do the exact opposite."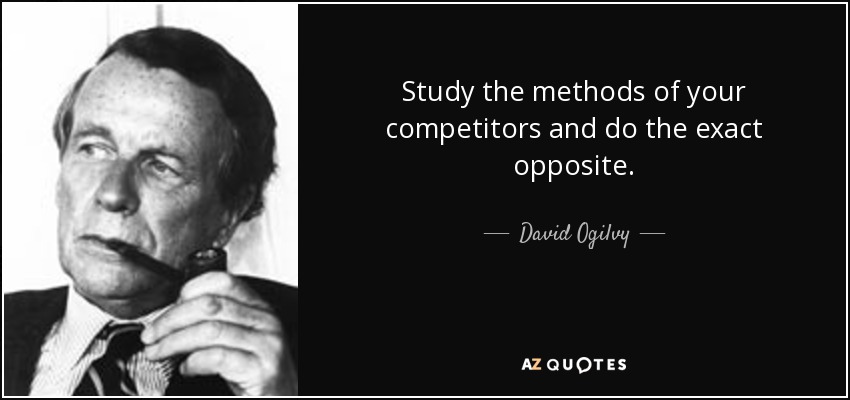 Here is more on how you can help grow your business this way during Thanksgiving based on an excerpt from my latest book THE MILLIONAIRE SALESPERSON – available today on Amazon.com (CLICK HERE TO ORDER YOUR OWN COPY TODAY)…
One of the best ways to help grow your business is through the use of reciprocity . . . or simply giving in order to receive. When we give to others, it is human nature for the recipient to feel an obligation to give something in return. In your case, you may simply be looking to get their attention and time in return. In order to successfully do this, you need to start thinking outside the box and do the "opposite" of others. Here is a perfect example from my own experiences.
Thanksgiving was a uniquely special holiday in my household growing up. Every year my father would write a very thoughtful letter of reflection and thanks and send it out to the thousands of people he created connections with over the years. The responses were both unique and memorable and left an indelible impression on my life during this time of year. Now, licking and folding thousands of letters and envelopes in support of our father's efforts each fall was not something we youngsters were deeply fond of, but the life lessons we received from this process were immeasurable.
Lessons such as these are passed on through history, and my own family experiences made the holiday celebration of Thanksgiving very special to me. But these lessons have also led to greater success in business, and are something I now pass on to other salespeople.
As Americans, most of us are programmed to give around the Christmas holiday seasons. But the best way to give is when it is personalized, unique, and unexpected. Therefore, Thanksgiving is the BEST holiday season to give to others, and here is why:
Most people do not expect to receive anything from their network for Thanksgiving. In fact, most Americans are now so programmed to Black Friday discount buying the day after Thanksgiving that they forget that they don't have to wait nearly a month after the turkey goes down to start giving. Because of this, it is UNEXPECTED for people to receive anything from others during the holiday of Thanksgiving. Which leads us to the next benefit . . .
Since people don't expect to receive a gift of thanks during Thanksgiving, any gift you provide will be UNIQUE, will stand out, and will be more memorable. Remember the famous scene we discussed in chapter 10 from the movie Christmas Vacation when Clark Griswold brings in a gift for his boss and the reaction he received? Not only was the gift nearly identical to the other gifts on the table, but his boss's reaction was to tell him to "put in on the table with the others." This problem doesn't exist during Thanksgiving. Which leads us to the final point . . .
The best gifts should be PERSONALIZED, making them even more memorable. I will never forget the first year that my father's Thanksgiving letters didn't go out due to his declining health. The reactions I received from countless people truly illustrated the importance of what my father's "personalized" giving truly meant to them at that time of year. The letters he had sent out every Thanksgiving were a summary of the major events in our family over the past year along with a special touch about the importance and the true meaning of Thanksgiving. These letters were so eagerly anticipated and impactful that countless people later told me that it was "one of the things I most looked forward to receiving each Thanksgiving."
So each year, I have passed down these lessons to other salespeople by encouraging each of them to follow the same path. I instruct them to write a PERSONALIZED letter to their customers and hand-deliver it to their offices, along with a Thanksgiving pie, in a way that is UNIQUE, UNEXPECTED, and shows true appreciation. The results in sales, renewals, and customer retention alone throughout the years has been nothing short of spectacular!