The other day I was reflecting on a recent round of hiring I went through and what I continue to see and don't see in the job market today. Hiring for sales can be a tedious process – especially when most salespeople don't have a degree in selling and the person hiring them is feeling the pressure of open positions, lost revenue, and seemingly endless bad applications to sift through in a limited amount of time.
So if you are in sales, I want to share a few tips to help you avoid wasting your time and the time of others and instead making this a process you look forward to instead of dreading in your career. So here are areas to help you start – even if you are not looking for a new job today…
1.) YOUR DIGITAL FOOTPRINT IS NOW MORE IMPORTANT THAN YOUR RESUME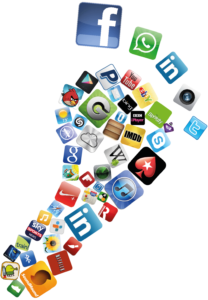 People used to rely on resumes to tell them all about you. Today, in most cases all employers need is your name and location and they can find nearly all of this information now online. I am still amazed when a resumes cross my desk and when I google their name, nearly nothing shows up. Or worse, what we see online contradicts what we think we see on your resume. Guess what happens to most employers when this happens to them? Next!
As I discuss in my most recent book "THE MILLIONAIRE SALESPERSON", everybody including you now have a digital footprint and if you don't find ways to take control of it and make it work in your favor, it will work against you in your career. In the eyes of most sales employers today, somebody who cannot be found online is either somebody who doesn't know how to get found or somebody who is hiding information about themselves for a reason – and both are not good. And somebody who shows up presentable and professional to interviews but shows up as a devil worshiper in their social profiles also has a problem…in more ways than one. The most important ingredient in branding is CONSISTANCY and you are now a brand – so make yourself consistent.
2.) YOUR SOCIAL SELLING SKILLS ARE BECOMING MORE IMPORTANT THAN YOUR PHONE SKILLS
Nearly two-thirds of all Americans are now active on social and have smart phones. Most people today respond faster to texts than to phone calls and voicemails. Hell, many of the younger kids today haven't even setup a voicemail box on their smart phones! So how exactly are your phone skills alone from decades ago now supposed to translate to success today? When the average person today is bombarded by over 4K marketing messages a day – which is a 700% increase over the past four decades when phones reigned supreme in sales, you need to find new ways to reach sales prospects who use newer technologies in their lives. The bottom line is you need to be able to develop these new skills now otherwise you are going to look less valuable to an employer than the next person who has these skills. If you need to learn more about these new skills I suggest reading "THE CONVERSION CODE" by Chris Smith to get started.
3.) YOUR ONLINE NETWORK IS NOW THE ROLODEX YOU BRING WITH YOU
In the old days, most companies would expect you to "bring your rolodex" of contacts with you to your new job. For those of you not old enough to not know what a rolodex was, picture a big wheel on your desk with business cards alphabetically displayed for easy access…when making phone calls. Today, your Rolodex is now largely your online network that can be easily discovered online through places like LinkedIn, Facebook, etc. I have had many candidates that appeared strong on their resume online to fail when I discovered their online network was severely lacking. As I discuss in my most recent book "THE MILLIONAIRE SALESPERSON", you need to block-out time every day that is dedicated to your network building and this is one of the reasons why. And if your digital network is lacking, it can be a first indication to an employer that your sales skills when it comes to networking can be lacking as well.
4.) YOUR RESUME NEEDS TO STAND-OUT: SO PROMINENTLY HIGHLIGHT YOUR ACCOMPLISHMENTS
When it comes time to hire, most hiring sales managers are simply too busy to fully vet all candidates so they attempt to quickly whittle-down new hire candidates as fast as possible. I have been in this boat for over two decades now and I can tell you from experience that hiring can be like dating and what people now do on dating apps like Tinder is very much like what they do when your resume crosses their desks – they quickly discard those that don't quickly meet their initial interests. But instead of judging by your picture, employers are judging by your accomplishments (or a lack thereof). Experience may be good but in sales accomplishment is gold and great sales positions commonly attract people with great accomplishments. So spend more time on your resume highlighting your accomplishments and less time writing your entire life story for without accomplishments, your story will almost never be read.
5.) TOP SALESPEOPLE ARE COMMONLY FOUND – THEY DON'T HAVE TO APPLY
If you are a great salesperson, then the world should know it – either online and/or through your network. And here's a dirty little secret: most of the best sales positions DO NOT go to people who are actively looking for jobs. Instead, those great jobs are now looking for great salespeople through multiple channels on their own. This is another reason why your network of contacts and even recruiters are so important. If you are truly a great salesperson, others will remember that and when they run across great opportunities, guess who they will be thinking of when they need to start hiring for those positions? You! And what about all those sales openings lingering on the job boards? Well, in many cases those jobs are for everybody else and if you are just starting out and/or lack accomplishments, you may have to start at those first before others start calling you with better opportunities down the road. And one of the worse mistakes you can make when seeking a new job is to lose your previous job first. Don't give employers a reason to be concerned with why you are not working now – you are in a far better hiring position to be gainfully employed elsewhere first.
6.) YOUR NEXT JOB WILL NOT BE YOUR LAST – SO STOP ACTING LIKE IT IS
There is no such thing as the perfect job so stop thinking that your next job will be your last. Most salespeople will gain invaluable experience by working in many types of environments throughout their careers so don't limit your options to grow. Don't get me wrong, there is nothing wrong with being loyal to an employer but many recruiters and employers will not pursue you with new opportunities if you show no tendency to want to advance your career elsewhere. When I started my career, I created a checklist of different experiences I wanted to work through in order to help round-out my background. In some cases, these goals forced me to leave companies that I could very well have stuck with to this day – but I am glad I didn't. This thinking will allow you to keep looking and moving forward in your career and not making the mistake of confusing a job for a career. Far too many people do this and end up regretting these decisions later in life. Don't be that person! As I discuss in more detail in "THE MILLIONAIRE SALESPERSON", the only certainty in your career is change so the better you prepare for changes now, the better your career will flourish as a result.